District 35 
Top four vote recipients will take office. 
Doug Skaff Jr. (D, incumbent)
Town of residence: South Charleston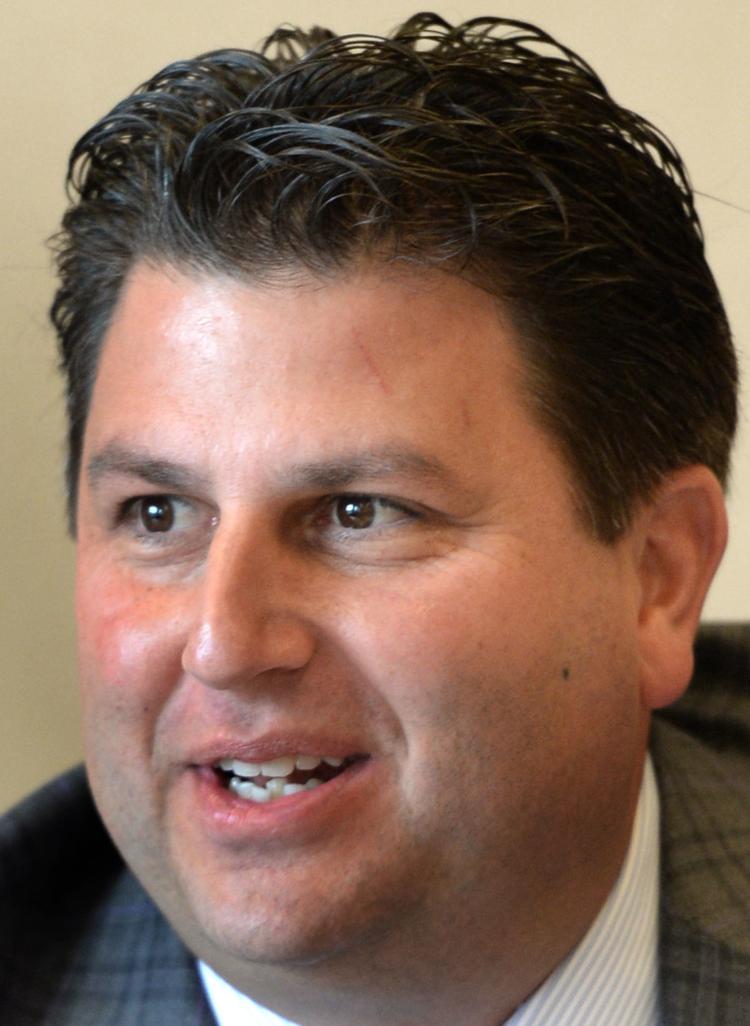 Education: Masters (industrial labor relations and human resources), Bachelors (marketing), WVU
Occupation: Managing partner Building & Remodeling Warehouse, member of Skaff Family Limited (commercial developer)
What prompted you to run for reelection?
Over the last five years we have lost 57,516 people, that trend has to stop. I want this to be a destination state, not a departure state. I want to make it easier for West Virginians to stay in West Virginia. When searching for opportunity, I want people to turn to West Virginia. I don't want people to be forced to travel outside our borders for a better education or a better job. If people want to stay close to their family and their roots, I want to work to help provide them that option. I will continue to strive to create opportunities to provide for a more educated and dedicated workforce.
I will continue to focus on education, creating jobs, providing for our seniors and veterans, and smart economic growth/development across the region. As Delegate I intend on listening to the concerns and insights of our small businesses as well as all our residents throughout Kanawha County to identify the critical issues and challenges facing each of us as we work together to recover from COVID-19.
What policies would you pursue to diversify West Virginia's economy?
We must look at adult use cannabis for both medical and recreational use. We passed the infrastructure to allow medical use almost five years ago but current leadership continues to delay implementation. As all states move towards this new industry we could have been the first, but instead our lack of creativity and unwillingness to work together has delayed implementation.
We must also look at the jobs of tomorrow that excite our younger generation and create programs in the state that will not only educate them but also encourage them to stay in the state and create their future. Programs in computer science applications like coding and app development as well as fund programs for entrepreneurship and small business startups.
What is the most fundamental change that needs to be made in West Virginia for a more successful future?
In order for West Virginia to be more successful, we must focus on increasing our peoples' well being in a sustainable manner.
Technological advancements are at an all-time high, but social advancements are slow. We need to be more open-minded as a state, welcome an overall more diversified workplace. Perception of our people and our state is huge when companies are thinking of locating their businesses. We must all do our part to change the perception of the rest of the world has about the state we love. We must not only have a healthier workforce, but a drug free workforce. We must stop making headlines for being one of the worst states for opioid abuse. We must put West Virginians first.
As elected leaders we must do our part to help people succeed. Give them the tools, resources, and infrastructure to be successful so that they will not only feel good about themselves, but also make a difference in society. Let's help those recent college graduates get a job, let's help those nonviolent offenders get back on their feet, and let's help our seniors stay active and involved in their communities and maybe the constant flow of people out of our state will slow down. 
Larry Pack (R)
Town of residence: Charleston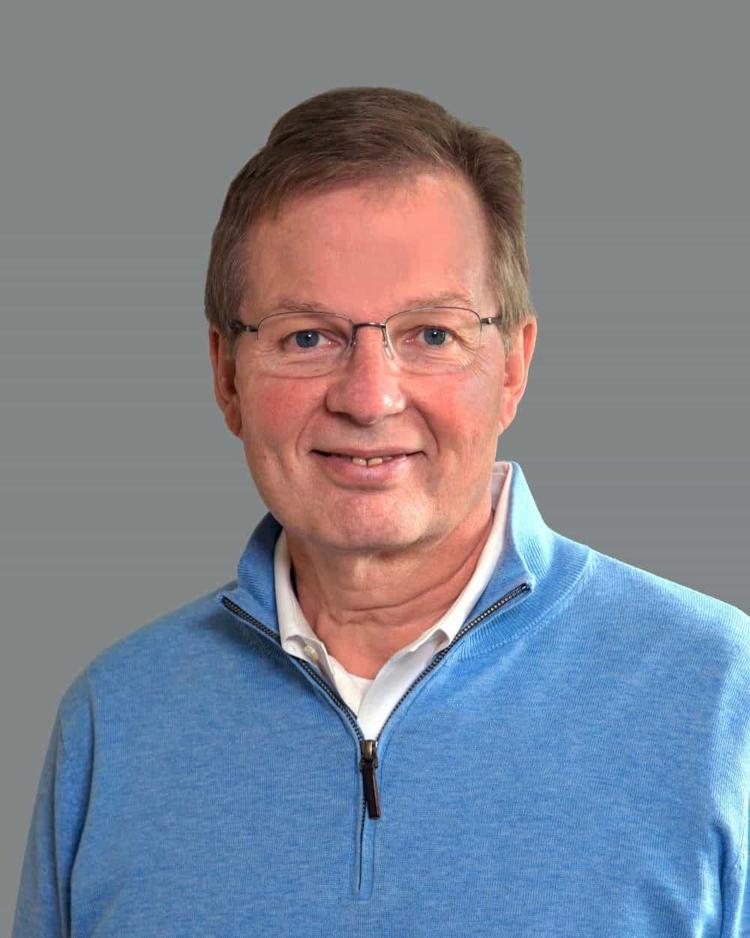 Education: BS, West Virginia Institute of Technology
Occupation: CEO of Stonerise Healthcare
What prompted you to run for office?
I have long-watched people and jobs leave our state, particularly in Kanawha County. In office, I will support policies that would return growth to our state. I believe my unique perspective should be represented in our state Legislature. As a father of six, a West Virginia resident who has watched every school that I attended close (including my college), a CPA who has represented hundreds of small businesses in West Virginia, and as a CEO of a health care company, I have the experience to get West Virginia back on track. And lastly, after much consideration and prayer, I am simply out of excuses. I am constantly thinking of how West Virginia can be a place of economic opportunity for all those who call our beautiful state home, and I believe my presence in the state legislature gets us one step closer to that goal.
What policies would you pursue to diversify West Virginia's economy?
My first step would be to establish an understanding that we are part of the competitive American economy and to compete within that dynamic economy, we must provide a regulatory, tax and civil justice system that is attractive to job providers. We must never forget that we are a natural resource state and that we should always support our natural resource industries. However we should compete for jobs within the tech industry with the same vigor. We should emphasize our strengths of location, low cost of living, low taxes, low crime rate and low population density. To accomplish this we need to eliminate unnecessary regulations and bureaucracy, significantly increase our job training programs, and invest in better and affordable connectivity with our internet and/or broadband.
What is the most fundamental change that needs to be made in West Virginia for a more successful future?
If we want to stop being near last in job growth, economic development and quality of life, we must have an aggressive plan to stand out as state that can provide opportunity for its residents. We have so many blessings in West Virginia, such as abundant natural resources, natural beauty, and our geographic proximity to the majority of the U.S. population. For many years our government leaders have defined success as a balanced budget, instead of a growing population or a net increase in private sector jobs. If we want our children and our children's children to have the economic opportunities to one day call West Virginia home, we must immediately change our focus to growing the state—now—instead of accepting the status quo. 
Chris Stansbury (R)
Town of residence: Charleston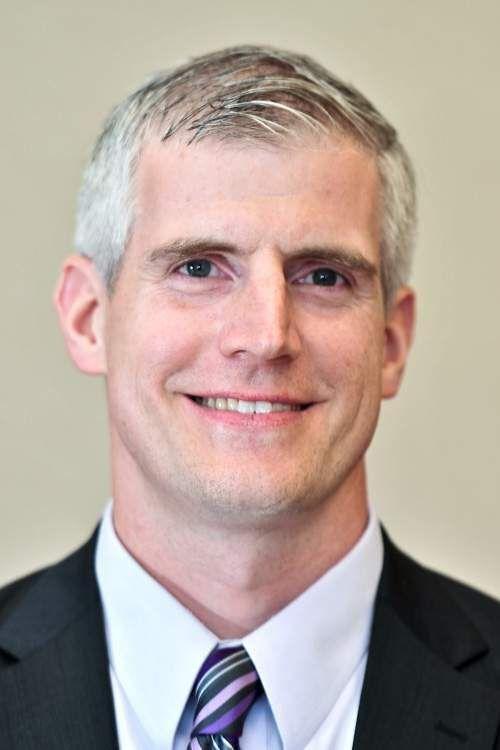 Education: Bachelor of Arts in biology from WVU and Southern College of Optometry
Occupation: Optometrist and co-owner of West Virginia Eye Consultants
What prompted you to run for office?
I've seen too many young people and families leave the Mountain State for better opportunities, and I knew West Virginia could do better with common-sense leadership focused on creating a better, healthier future for the state.
What policies would you pursue to diversify West Virginia's economy? Businesses big and small must feel welcome to start up and expand here. Our Republican-led Legislature has made great strides in recent years, but we still must solidify our infrastructure, including broadband, our education system must be top-notch, and we must continue to tackle our drug crisis.
What is the most fundamental change that needs to be made in West Virginia for a more successful future?
Every single decision must be made through the lens of bringing more and better opportunities to our state. If we can't say a specific bill would help keep our young people home or entice businesses to locate here, then we shouldn't do it. It's as simple as that.
Kathy Ferguson (D)
Education: Attended Dunbar Sr. High, University of MD-College Park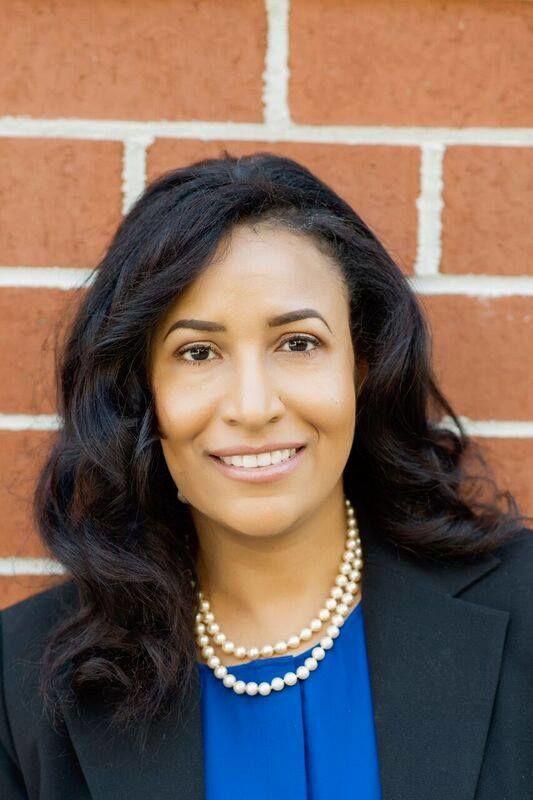 Occupation: Self-Employed – Real estate management
What prompted you to run for office?
Having lived in the 35th District most of my life, I know that it runs the gamut. It includes a mix of both high and low wealth areas. That which is significantly developed, that which is under resourced and that which is exploited. The part of the county that's consistently grown and seems to receive attention is the Southeastern end. We are talking development, land deals, infrastructure and road improvement, and small business investment. Resources flow to where our representatives dictate it goes.
If the totality of our district representation are folks who live in the same areas, have gone to the same schools, have the same circle of friends and influencers then we've created a centralized base of power in the county and other areas by nature are going to fall short. There has to be true shared governance that's inclusive of the middle and western end of the county.
Governance that is inclusive of women and people of color, underserved communities, unincorporated areas and smaller cities. I am that representative and I'm running to be one who will work for all, advancing the entirety of Kanawha county in order to move the state forward.
What policies would you pursue to diversify West Virginia's economy?
Policies that categorize broadband as a fourth utility are vitally important to diversifying our economy. This goes hand in hand with infrastructure and job growth in terms of the development phase but additionally, allows for small home-based businesses to compete in the global economy.
I am happy to support the Cannabis Normalization Act. West Virginia can gain a tremendous influx of dollars by building upon this industry. Not only does it generate revenue from direct sales of cannabis, and CBD related product development, but again it allows for the further development of small business. We will be left far behind if we don't pull the trigger on this soon, however.
What is the most fundamental change that needs to be made in West Virginia for a more successful future?
While West Virginia has some good pieces in place and folks that advance a positive direction for the state, there's lots of room for improvement.
Fundamentally there needs to be a reinvestment in the people of West Virginia in a way that supports us, cares for us, progresses the state and elevates our quality of life.
This reinvestment would look like a commitment to education as a way to lift folks out of poverty and prepare young people to meet their career goals and successfully navigate the challenges of life.
A commitment to healthcare that addresses adverse childhood experiences and mental health needs to prevent addiction, and which ensures access to safe, affordable and quality care.
A commitment to diversity in a way that welcomes new folks to a state with a declining population, and who not only can contribute to our economic diversity but also add to the cultural fabric of the state.
Rusty Williams (D)
Town of residence: Saint Albans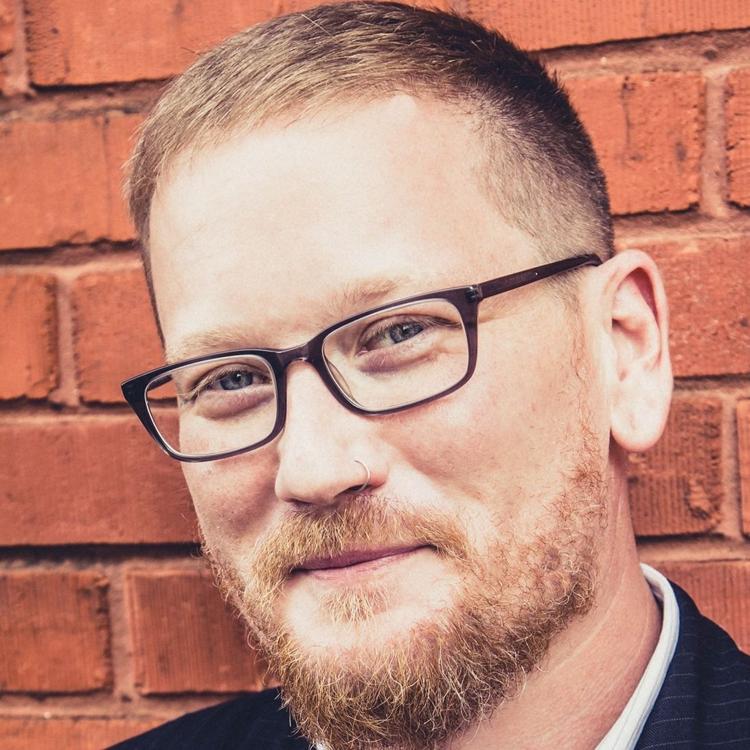 Education: Ben Franklin Technical Center (Dunbar, WV. Class of 1996), The Recording Workshop (Chillicothe, Ohio. Program completed in 1999)
Occupation: Patient advocate on the West Virginia Medical Cannabis Advisory Board.
What prompted you to run for office?
This is personal to me. After having experienced a life-threatening cancer diagnosis without insurance and being forced to illegally procure a flower to help alleviate the harsh side-effects of chemotherapy, I've dedicated my life to ending cannabis prohibition and to fighting for patients.
I've learned how to successfully navigate the political process and I've built relationships on both sides of the aisle in both the Senate and the House that will be critical when it comes to getting meaningful legislation passed. As an unpaid citizen lobbyist, I played an integral role in the passage of the West Virginia Medical Cannabis Act and was appointed by Gov. Justice to the position of Patient Advocate on the Medical Cannabis Advisory Board in June 2017.
I know what it takes to get things done and I'm resolved to do everything I can to help put an end the centuries-old corporate stranglehold that's fueling the addiction epidemic and robbing these hills of an entire generation.
What policies would you pursue to diversify West Virginia's economy?
As more and more states move to end the prohibition of cannabis, using the newly generated revenue to build schools and fund major infrastructure initiatives, West Virginia lawmakers are still struggling to find a permanent funding source for PEIA.
I will aggressively support legislation designed to create a legal cannabis industry heavily focused on small business as well as criminal justice reform and social equity; removing overly burdensome government regulations on industrial hemp farmers and investing in downstream industries like hemp plastic and biofuel initiatives as part of a broader plan to diversify the economy and put West Virginians back to work; and developing a statewide broadband infrastructure to ensure that West Virginians can compete in an ever increasingly digital world.
What is the most fundamental change that needs to be made in West Virginia for a more successful future?
In order to move West Virginia forward, we are going to have to stop sending people to represent us in Charleston who prioritize the bottom-line profits of their campaign contributors over the health and well-being of the people they were elected to represent.
For far too long, out-of-state corporate interests have pit us against one another as they built empires on our backs and shipped the profits right out the door, leaving us to fight over the crumbs.
We can make West Virginia the best place to live, work, and raise a family. We just have to remember who we are.
Kayla Young (D)
Town of residence: South Charleston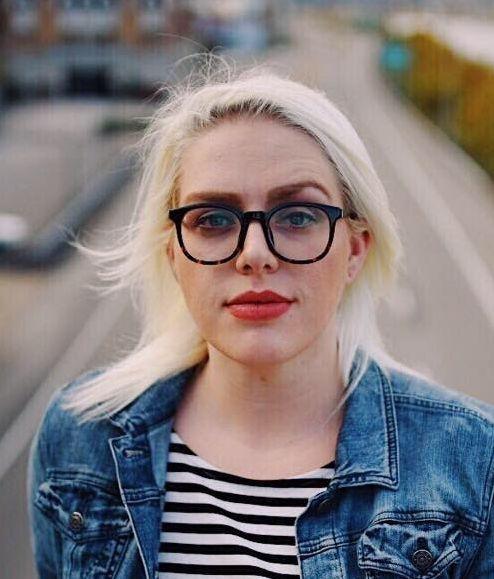 Education: West Virginia University— Bachelor's of Arts: political science, communications, public relations
What prompted you to run for office?
I realized I had to get involved during the Kanawha County water crisis. I had a week old baby the day the spill was realized. After learning that the spill happened due to rollbacks in regulations to save money for the corporations, at the expense of hundreds of thousands of West Virginians, that started my hands-on advocacy in public policy. I started advocating for clean water and holding corporations accountable for their actions and have been doing so ever since. I decided to run for office because I want to be able to ask questions in committee hearings, and to make change. We currently have so many elected officials who vote either to safely keep their seat, or to appease those writing them campaign checks for votes. I want to vote for what is right for the future of West Virginia and our people.
What policies would you pursue to diversify West Virginia's economy?
We must try a new approach, with fiscal stability. When the coal industry started declining, we shifted the subsidies to the natural gas industry — another industry with largely out of state exploitative owners that have little regard for our state and her people. It's caused us to lose focus on developing other industries.
Simple, free ways to pursue diversity include passing the fairness act to protect communities and increasing access to renewable energy, both being the first and second things large corporations look for when relocating. We must expand vital infrastructure needs, including broadband and access to affordable childcare. Lastly, we need an able, educated workforce. We can't bring in new businesses without available employees.
What is the most fundamental change that needs to be made in West Virginia for a more successful future?
The most fundamental notion West Virginia needs to ensure a successful future is the willingness to change. Our state has been unwilling to learn what else is out there, thinking of we just pass one more tax credit or bailout, all will be well. Our leaders, on both sides of the aisle have given away our natural resources for pennies on the dollar, and when they dried up or the global market changed, the companies moved on. Our problems run deep and wide and our people have felt undervalued for a century, left to the ebbs and flows. We are an ostracized, untrusting people, all for fair reason, but we must be willing to try something new. We must invest in the people and raise the quality of life for West Virginians, we can't do anything without our basic needs being met.
Republican Candidate and incumbent Moore Capito did not return a Gazette-Mail questionnaire. The Gazette-Mail was unable to reach Republican candidate Trevor Morris. 
District 36 
The top three vote recipients will enter office 
Amanda Estep-Burton (D-incumbent)
Occupation: Commercial banker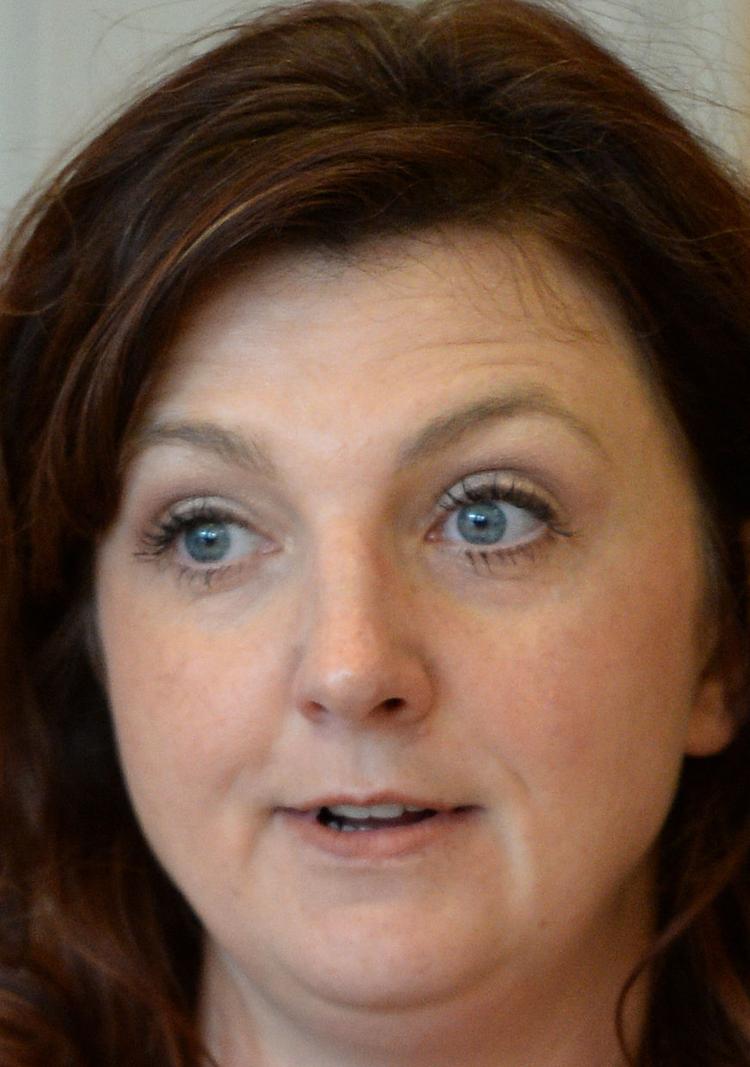 What prompted you to run for reelection?
Our declining economy, opioid epidemic, failing public education system and numerous other systemic issues prompted me to take action. Although, running for office wasn't the initial action I considered. I was considering moving to another state to provide my children more opportunities to succeed. I knew they could receive a better education elsewhere. I knew they would have less barriers success in other areas of the country. I knew I would have more opportunities elsewhere. But, the thought of not being a West Virginian hurts, literally physically hurts. When I considered raising my children and them not experiencing all the things I love about West Virginia, like hiking these mountains and rafting the New River, I knew I West Virginia was home and we were staying. However, the issues that made me want to move weren't getting any better. I realized moving was taking the easy way out and remembered that Appalachians have always had to work a little harder to overcome challenges that the rest of the world will never understand. 
What policies would you pursue to diversify West Virginia's economy?
The fact that there is not one silver bullet to undo West Virginia's narrowly-focused economy cannot be stated enough. However, this past legislative session offered a good start with the MOJO Act. I supported this legislation because it supported our everyday West Virginians with good jobs, opened up new markets in the state and provided a future worth pursuing for young West Virginians. We will diversify, grow and stabilize our economy by focusing resources on education, infrastructure, and open minds. 
Furthermore, successfully diversifying our economy for all West Virginians will include not leaving areas of our state behind. We will rise or fail together. More detailed and community-tailored actions will need to be taken to empower communities that have been economically hurt by industries that are no longer providing the same opportunities for our people and state as there once were. 
What is the most fundamental change that needs to be made in West Virginia for a more successful future?
It's time to start watering our own grass, as my grandmother would say. If we don't start working together despite our differences, we are going to continue on this path of self-destruction. For years our politicians have acted in the best interest of special interest groups and not the best interest the regular West Virginian. The most fundamental change that we need to be successful, is to elect leaders who can relate and understand the real issues. Together we can become the best state in the country, but we can't do it as long as we are divided. 
Larry L. Rowe (D, incumbent)
Town of residence: Malden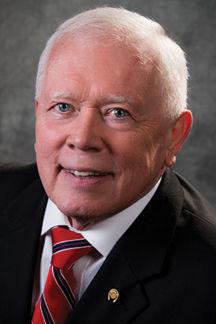 Education: West Virginia University, B.A. political science, Master of Public Administration, Juris Doctor
Occupation: Attorney, author
What prompted you to seek reelection?
I am running for the House of Delegates because I love the Kanawha Valley—its history, communities, and future. I have written a book detailing our history. We are at the crossroads of a good future or dashed dreams. State leadership needs to be experienced and visionary. I am a committed community leader who also serves in the Legislature, not the other way around. I would like my family to forever live and prosper here. I intend to serve my community by supporting solid legislative policies crafted with a long view of their benefits to all the families, businesses and communities in our state. My neighbors have elected me a number of times following a 10-year absence from politics after I self-limited my legislative service, while in the Senate and when my children were young. Importantly, I enjoy working in the Legislature, along with my legal practice and history studies. It is good to be able to give back to the Kanawha Valley for all it's given my family. In short, I am running to serve and contribute to our better future. 
What legislation would you pursue to diversify the economy?
Diversifying our economy requires, first of all, an expanded broadband network for remote work and learning, good roads, and an improved, diverse workforce. Also, employers new to the state expect strong support for public education, arts, libraries, clean water and air and laws against discrimination. In our area, we should fully support and seek expansion of the new Mountaineer Challenge Academy in Montgomery, BridgeValley's main campus move to Charleston, the Technology Park, and the new library construction. To improve the available workforce, our program for free community college tuition should be stepped in for students at regional colleges like West Virginia State (first year statewide cost: $9.3 million). For diversification in the southern coalfields where we have adventure tourism and technology colleges in place, West Virginia Tech, in cooperation with Concord, Bluefield State and the Osteopathic School, should seek new federal installations for technology, health science, military and homeland security to jump-start diversification, as was done in Bridgeport. National help to energy economies and development along the Charleston–Charlotte corridor would speed up new economic development in our coalfield economies. 
What is the most fundamental change that needs to be made in West Virginia for a more successful future?
The most fundamental change in West Virginia in the next generation could come from the in-migration of people from coastal cities escaping the difficulties of this pandemic and climate disasters. We must invest in an expanded broadband network for remote work and learning, good roads, and an improved, diverse workforce. New families could seek good, safe, and productive lifestyles for their families, young and old, protected in our unique mountain environment with a central location on the East Coast, low costs of housing and living, attractive adventure sports, and good jobs for our own young adults. We can, with visionary leadership, be positioned to improve our economy and enhance our way of life. To support the growing remote-work norm, we must have statewide broadband coverage, lower tuition at the four-year colleges, a fair tax structure for retirees and families, good roads for local and interstate traffic, good health care for all and balanced economic development. The nurturing spirit of the mountains we enjoy today will create a brighter future for us all. 
Jim Barach (D) 
Town of residence: Charleston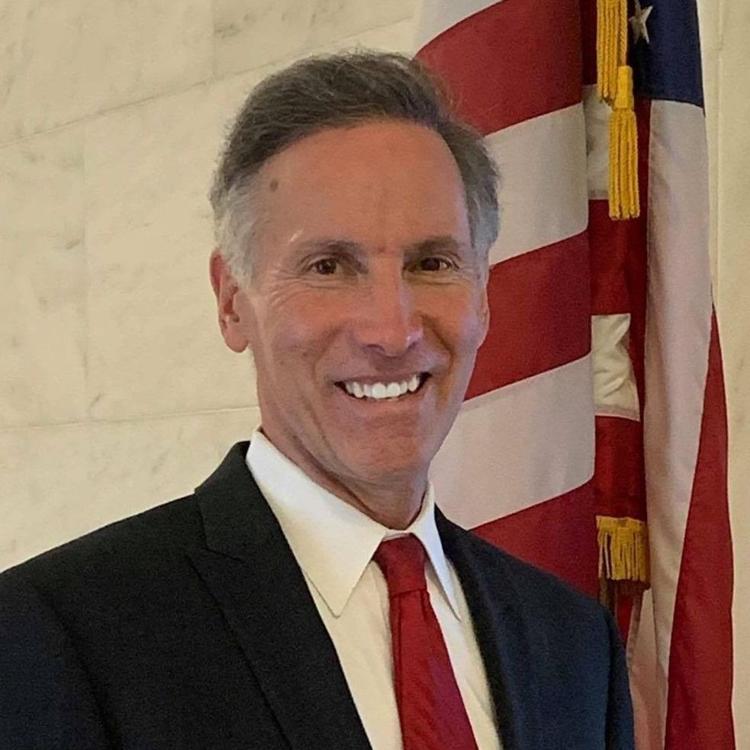 Occupation: Retired meteorologist
Education: Mississippi State University, bachelor's degree 
What prompted your run for office?
As a 38 year veteran of TV meteorology, I always felt that my job was not dealing as much in news as it was public service. I used the latest supercomputer technology to let people know in advance of the basic forecast for tomorrow and what to wear to work and school to warning of impending severe weather like tornadoes and flash flooding. Today I believe that having leadership along with a strong science background is more important than ever in government, especially with continuing crises like the COVID-19 pandemic and climate change. My platform is centered on economic diversification that can be developed through a greater emphasis on STEM disciplines at every level of our education system. I intend to focus on every aspect that will make West Virginia a better state for our working families beginning with enhanced education for our children in the sciences.
What policies would you pursue to diversify the economy?
It is imperative to start right now if we are to improve the lifestyle of our working families and stop the exodus of our young people looking for better jobs. West Virginia has multiple competitive advantages that can be leveraged for industrial recruitment efforts, but we need to start with supporting the operations that are already here.
Marketing the state to new businesses and industries to relocate to our state is an ongoing effort, but existing businesses already know and enjoy our high quality of life and low cost of living, so helping them be more successful can be just as much of a priority. Our central geographical location and access to seven major cities within three to four hours by interstate along with robust rail and river transportation provides the infrastructure that goes along with our excellent available workforce for the manufacturing sector. Just as important is statewide access to broadband internet through high-capacity fiber optic lines and the very important last mile to our homes and businesses to develop our workforce educated in the STEM disciplines.
What is the most fundamental change needed to be made in West Virginia for a successful future?
The most fundamental change for West Virginia and a successful future is economic diversification as it will provide more good paying jobs that will offer working families a place to stay instead of leaving in order to find employment that pays a livable wage. Helping existing businesses and expanding our marketing plans to new businesses and industries must include an emphasis on the aforementioned improvements in our education system along with access to expanded broadband internet. Doing everything we can to lower healthcare costs will put more money into the pockets of the people which will go a long way towards driving the economy to new heights.
Chris Pritt (R)
Town of residence: Charleston
Education: J.D., Ohio Northern University; M. P. A., Virginia Tech, B.A., West Virginia Wesleyan
What prompted you to run for office?
I want to create an environment in which my children, if they choose, can stay in West Virginia and have a good job.
What policies would you pursue to diversify West Virginia's economy?
We need to focus on creating the best possible environment for jobs. Capital flows where profit is the easiest. We can create this environment with lower taxes and getting rid of needless regulations. We also need to have an education system that is more closely aligned with the needs of job creators in West Virginia. This will result in more job creation and jobs with higher wages.
What is the most fundamental change that needs to be made in West Virginia for a more successful future?
We need to change how we treat job creators. Too often in the past West Virginia has not been as business-friendly as we could be. We need to focus on policies that promote job economic growth. This means getting rid of government red tape and freeing businesses and entrepreneurs to grow and expand. 
Stevie Thaxton (R)
Town of residence: South Charleston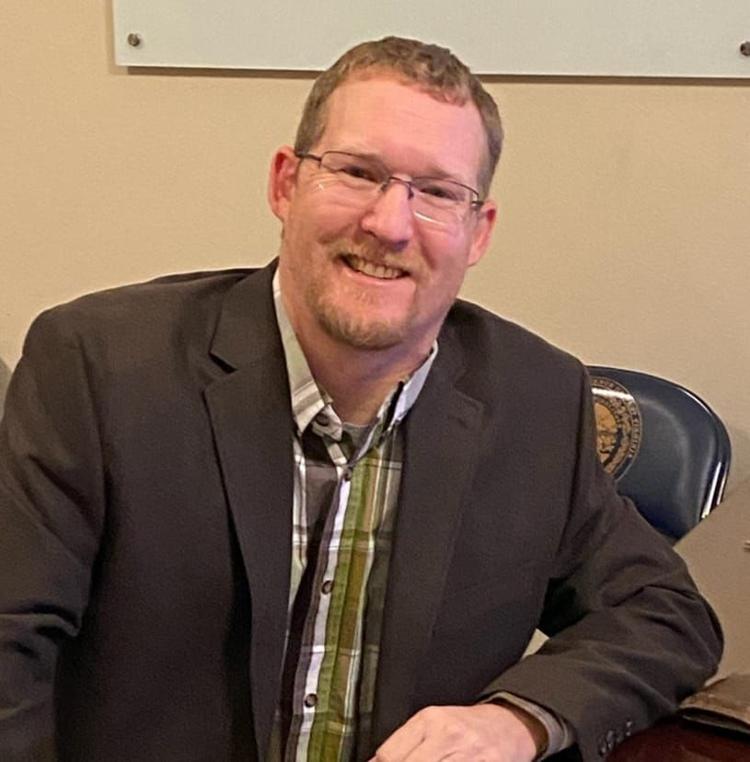 Education: '96 Graduate South Charleston High School
Occupation: Owner of Faith Electrical Services LLC
What prompted you to run for office?
What prompted me to run for office is looking at my two sons, ages 11 and 8 and wondering what kind of future the state of West Virginia has in store for them. With a dwindling population and lack of quality jobs, I don't know if we'll have what it takes to keep our children and grandchildren from moving out of state to find better opportunities.
What policies would you pursue to diversify the state's economy?
Policies I would pursue to diversify the economy would be to put more emphasis on and be a part of bringing better paying, career building jobs to the state. I would focus on manufacturing, technology and jobs in the medical field. I also believe college is not for everyone, as in my case I picked up a trade out of high school and as of now have 27 years invested in the electrical field, 14 years of owning my own business. I would like make trade schools more available and training for young people who do not want to attend college.
What is the most fundamental change that must take place for a successful future in West Virginia?
Jobs. We need good paying, career oriented jobs in the state. We need to find companies who are wanting to relocate or expand and show them what West Vrrginia has to offer, work out the details, and get them here. I look forward to being able to help the people of West Virginia making this state and my district what I know it is capable of being.
Republican candidate Chris Walters did not return a Gazette-Mail questionnaire. 
District 38 
Dianna Graves (R-incumbent)
Town of residence: Cross Lanes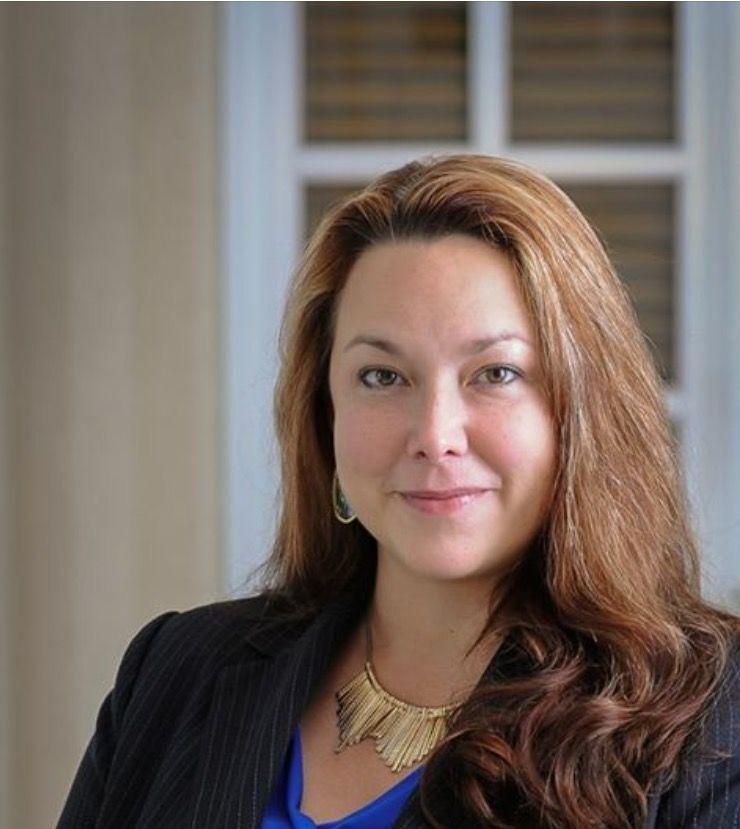 Education: BA – political science, Stanford University
What prompted you to run for reelection?
I don't see as many people at the Capitol who are willing to work with each other to help people as I would like – and I don't just mean work with the other political party. I would like to have more people who can put aside "What's in it for me?" and keep their eye on the real goal – doing something that helps West Virginians. I have made decisions that hurt my own progress up the path to power because it was the right thing to do – and to me that is an indication I'm still fit to represent the district. Power is only worth having as long as it helps you to achieve the goal (doing something that helps West Virginians).
What policies would you pursue to diversify West Virginia's economy?
I will fight this battle – diversifying our economy has to happen. And I will continue this fight - whether it's trying to restore the film tax credit (HB 2941 passed 73-26) or restorative justice (HB 4670 passed 98-0). Both passed in the House only, but I will keep trying. In Colorado a similar restorative justice bill reduced juvenile recidivism by 76%. You may ask how restorative justice could help diversify our economy – but can you imagine what we might have accomplished in this state if 76% of our young people had gone into the workforce instead of into and out of jail over and over?
How many of those kids were entrepreneurs and could have begun a new business venture here in our state? And I will keep trying to think outside the box and improve our state's future by having many different paths our young people can take to stay here in West Virginia and be productive.
What is the most fundamental change that needs to be made in West Virginia for a more successful future?
We need to have one of the best school systems in the country. Do we want people to move here with their families and the kids staying here? Then we need the best schools. Teachers are not the problem. The problem is a mix of some parents who don't care and a system that doesn't have enough money. Our drug problem in WV hurts our kids. We have some parents who are incapacitated with drugs, and kids who are beset with problems as a result -they have behavioral problems, hunger problems, safe places to live and sleep problems. Let me cut to the chase: we need to spend a massive amount on our schools. Money needs to be given in block grants, not tied to student population which keeps declining.
Every need a kid has should be available at school – dentistry, doctor care, clothing, everything. Teachers should not have to keep paying out of their pockets desperately trying to take care of WV's kids. We need more teachers and fewer administrators. And with fewer administrators teachers should be making more money. I am not talking about a 10% raise – I'm talking something completely radical here. A complete overhaul of the system where teachers are incredibly motivated to come work here. A big part of the problem is the unions – I know they do a lot of good but they are tied to protecting the old system when we need flexibility. We need flexibility to have only the very best teachers with a ton of control over how they teach. We have to follow federal rules, but otherwise I want teachers in control of the classroom. When we have incredible results from our school system, parents will start considering a move to West Virginia. When we have a broader tax base and lower overall taxes and a booming workforce, we will start to see a real change in the state. And it has to start with radically funded, flexible, teacher-controlled schools. 
Nikki Ardman (D)
Town of Residence: Cross Lanes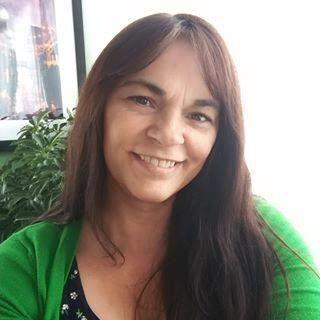 Education: Bachelor of Science in biology/education
What prompted you to run for office?
Throughout my 25 years of experiences as a teacher in Kanawha County, I've watched the trends in my students, with their families, and with society in general. Some are "in the system." Others are couch-surfing or being raised by one or both of their grandparents. We have over 7,000 children "in the system." Our foster care system is overrun, and needs are expanding. Grand-families are the majority of our families here in Kanawha County. We must do better to provide a solid foundation for the next generation, and we must retain them once they've grown and left our public systems. WV is hemorrhaging when it comes to our population of young professionals and hard workers, who simply want the opportunities to succeed while they stay close to family and the places they've always called home.
What policies would you pursue to diversify West Virginia's economy?
West Virginia could be more welcoming to new industries and businesses by offering tax incentives to those who pledge their devotion and loyalty to our home-grown workforce. Our coal miners and other hard workers are ready and willing to prove why our citizenry is considered one of the hardest working people in the United States. They deserve to be paid what they're worth, as well. I hope to repeal, or at least scale back, right-to-work laws, which is a nice brand that is quite incomplete in its description: "right-to-work-for-less-pay" and "right-to-work-in-unsafe-conditions." We also need to reinstate prevailing wage and invite into our state more skilled labor that won't give a low-ball bid for a big job. This state needs infrastructure, and creating a solid foundation for industry is essential to inviting in more industry. We won't get the job done by simply choosing the lowest bidder. The road to prosperity can't be paved with substandard materials or by substandard out-of-state contractors. Let our hard-working West Virginians take care of their own and help this state prepare for prosperity with their high-quality, long-lasting structures made by highly skilled labor.
What is the most fundamental change that needs to be made in West Virginia for a more successful future?
Besides getting through all of the crises? The pandemic? The opioid crisis? The foster care crisis? OK. I'm not an alarmist, but we have a lot of fires to put out before we can think about building anew. One of the best things we can do to help us mitigate all of these crises, as well as progress toward more prosperity, is to increase our revenue by legalizing marijuana and bolstering our tourism businesses, diversify our economy by actually creating a road to prosperity with proper, solid infrastructure rather than just using it as a campaign slogan, treating broadband and viable internet access as a utility that must be accessible throughout our state, yes, even down yonder. The 21st Century is already 20 years deep; we need to play a little catch-up, but I'm certain we can do it together. 
District 39 
Dana Ferrell (R)
Education: Masters degree, Marshall University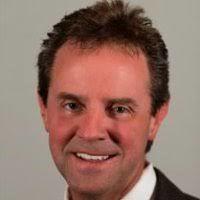 Occupation: Business owner/developer
What prompted you to run for office?
I have two decades experience in community development. I envision good things and make them happen. My success at the local level has inspired me to take my skills to the state Capitol where I plan to help all of West Virginia grow economically.
What policies would you pursue to diversify West Virginia's economy?
I have developed a much needed 10-year vision and implementation plan for the state of West Virginia or "VIP 10".
I'm presently working on building a unified consensus of support for the plan that can be used to gage legislation that moves it forward. VIP 10 addresses the needs and strengths of every region of our great state. It can put us on a unified path to be the best state on the East Coast in a few years.
What is the most fundamental change that needs to be made in West Virginia for a more successful future?
Aggressive goals and a plan to get there. As I stated with my VIP 10 plan, we must have a definitive vision of what we want to be in 10 years and begin taking the steps to reach that goal now. When people have a common vision to work towards, they unify and grow in strength. Things get done.
I see West Virginia as a Colorado of the East Coast if you will. I see us as a place that young people, families and new businesses will want to locate here for the quality of life we have.
The Gazette-Mail did not receive a response from Democratic Candidate David "Woody" Holmes.