District 8 
Glenn Jeffries (D)
Office: 8th Senate District, Incumbent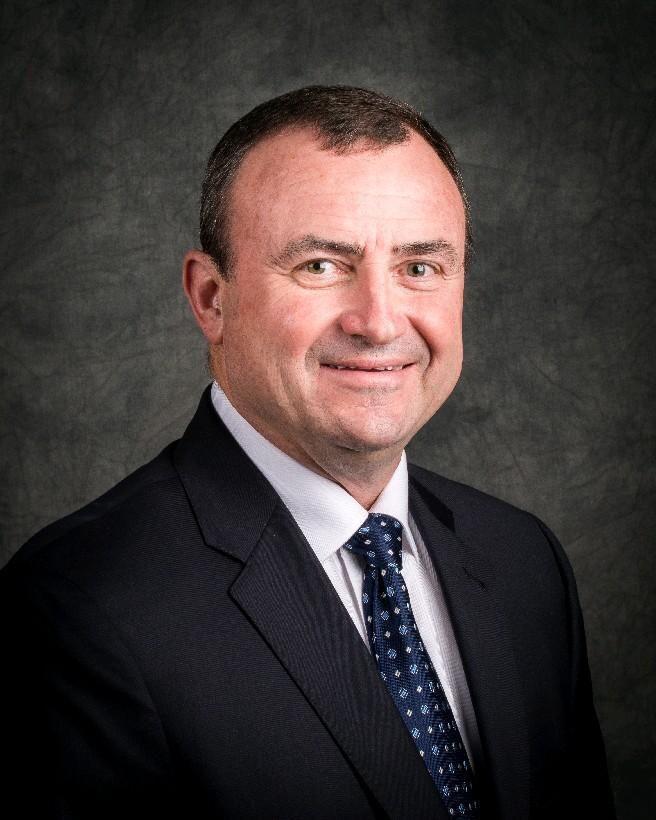 Town of residence: Red House
Education: Graduate of Poca High School, attended West Virginia State University
Occupation: President and owner of Cornerstone Interiors; Partner, BBL Carlton; co-owner Four Points by Sheraton Charleston
What prompted you to run for reelection?
When I ran four years ago, it was due to my deep concern about the direction of our state. That has not changed. Special interests have come to rule our state Capitol. Compromise is a neglected skill. If we look at the division of recent legislative sessions, we understand that things are not going well in West Virginia. When elected officials refuse to listen or compromise, no good can possibly come for our people.
Since elected, I have been willing to work with everyone, listen respectfully and help make decisions to shape a better future for West Virginia that lifts everyone.
What policies would you pursue to diversify West Virginia's economy?
Investment in infrastructure, structural and digital, is important to growth. With the passage of my bill, Senate Bill 153, the Water Development Authority can use the Infrastructure Fund to provide additional grants, rather than loans, for water.
We passed SB 589, which allows the West Virginia Infrastructure and Jobs Development Council to direct the Water Development Authority to make loans or grants to address critical needs in water and sewer. It allows extensions to add customers if the project cost is less than $1,000,000.
House Bill 203 provides tax credits to rehabilitate historical buildings in our down towns.
Employers often have a difficult time finding reliable employees who can consistently pass drug screening. We added funding for private sector treatment centers and drug court programs.
Our biggest potential for growth in the Kanawha Valley is to support the economic engines of West Virginia State University, Marshall University and BridgeValley Community and Technical College. Let's put them to work leading the effort diversify and rebuild our southern West Virginia economy.
Affordable access to higher education and technical training in primary and secondary education will help fill the jobs of the future. I offered legislation to expand technical education into middle schools.
What is the most fundamental change that needs to be made in West Virginia for a more successful future?
In 2019, for the eighth year in a row, West Virginia lost population. We have a beautiful state and creative people, but each time a young person leaves, or a family moves, that is a blow to our economy. For 24 years I have paid good wages with benefits in my business. It helps us all to have stable families or thriving singles established in our communities. We employ a forward planning model for our businesses. Cities that have adjusted as regional economies shift have learned to adapt polices that share this entrepreneurial spirit.
We must have a clear view of what do we do well and how can we build on those strengths. In the Senate, I have championed infrastructure, technical education, workforce development and redeveloping our historic downtowns. Using our regional education institutions will be the anchor of rebuilding an economy that allows people stay in or return to West Virginia. 
Kathie Hess Crouse (R)
Town of residence: Buffalo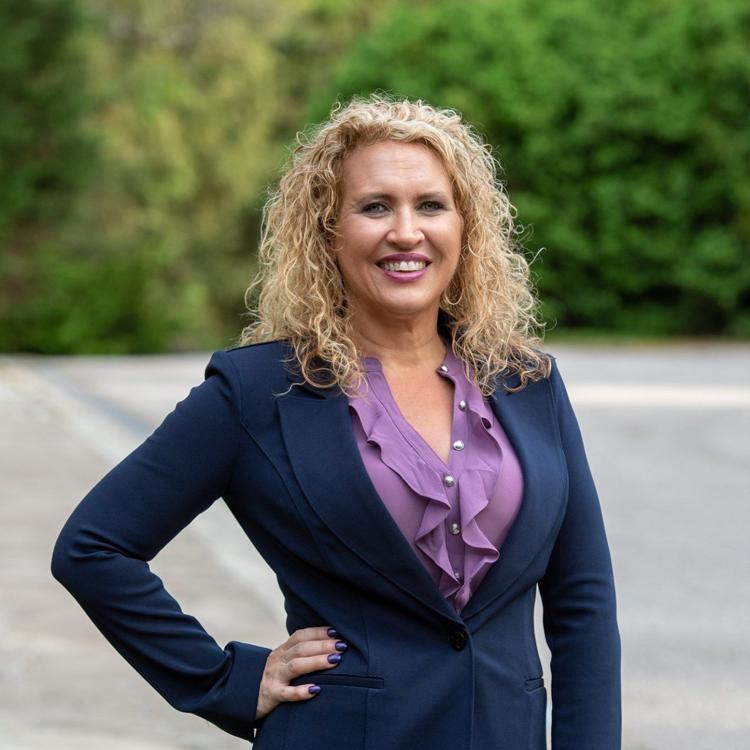 Education: Associate Degree and Bachelor of Science in Biology with concentrations in Microbiology and Molecular Biology, West Virginia State University
Occupation: Former Microbiologist, Mycologist, and Analytical Tech. Current mom, citizen advocate and lobbyist
What prompted you to run for office?
Putnam County, north of the Kanawha River, the Nitro and Cross lanes area, and West Charleston are Senate District 8. I grew up in Charleston and my parents still live there. I live in Buffalo, and frequent the businesses for my family in Cross Lanes. I am the essence of Senate District 8. The disparity across my district is both educational and heart breaking. Across my district, we are in dire need of stable broadband and better roads. We have schools in my district that have some of the largest challenges in the state where a strong public education system would be the best hope for the community to be restored to its former glory, but is sorely neglected by its incumbent. We need a Senator like me, a product of Kanawha and Putnam counties, that represents these communities. 
What policies would you pursue to diversify West Virginia's economy? 
The first thing we need to diversify our economy is world class broadband access, bandwidth and speed, as well as cell service. Populations, economy and quality of schools boom where there is opportunity. To even begin to diversify the economy and truly improve our schools we have to have the broad infrastructure of communications, roads, a diverse energy portfolio and community stability. When you bring the jobs supported by that infrastructure, property values that fund schools go up. Services develop to support the business and people attracted to these beautiful river communities. 
What is the most fundamental change that needs to be made in West Virginia for a more successful future?
The most fundamental change needed for West Virginia is to get back to what made this country great, individual freedom. In today's world that requires world class education, world class communication infrastructure, safe and easy transportation and representatives of their community, not the current representative we have. 
District 17
Andrew N. Robinson (D)
Town of residence: Charleston
Education: Bachelors and Masters, West Virginia University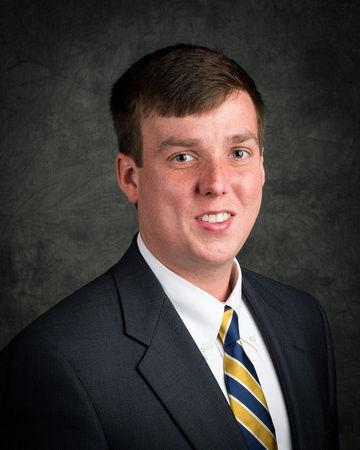 Occupation: Real Estate Broker/Appraiser, Auctioneer
What prompted you to run for state senate?
I've spent my entire life in Kanawha County and have found it a great place to grow up and now raise my family. However, we continue to face the same problems over and over with no resolution.
When I decided to run for the House of Delegates a few years ago, it was because I knew we had to stop just talking about these issues and tackle them head on instead. The 17th Senatorial District has been well represented by Sen. Corey Palumbo and with his decision to not run in 2020, I knew those of us that were willing to do the work necessary to move West Virginia forward had to step up to this position.
What policies would you pursue to diversify West Virginia's economy?
In the past we have concentrated on bringing large corporations to West Virginia, which, when successful, is a great contribution to the state's economy. However, I believe we need to help our economy's growth using many other methods. The most prominent of these methods is investing in educating our workforce. These investments can take many forms, such as our Community and Technical Colleges, our Career and Technical Schools and new programs for our younger students to introduce them to skilled trades. The philosophy behind this investment being we will attract companies looking for a drug free, skilled workforce and create home-grown entrepreneurs.
What is the most fundamental change that needs to be made in West Virginia for a more successful future?
Improvement in Broadband Internet is the most fundamental change that West Virginia needs to have a more successful future. Improvements in internet infrastructure have allowed business and educational opportunities to become available to our residents worldwide. If we allow our communities to remain unconnected we put our entrepreneurs and students at a disadvantage. With appropriate connectivity our state can compete with anywhere in the country, without it we will continue to lag behind.
Eric Nelson (R)
Town of Residence: Charleston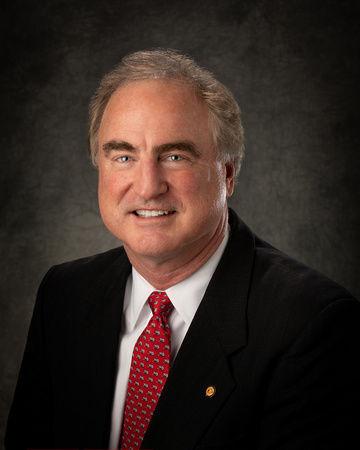 Education: BS Accounting and Business Administration Venture Capital Institute and Leadership, Washington & Lee University
Occupation: Financial management and consulting
What prompted you to run for state senate?
Great strides have been made the last six years to move West Virginia forward, but the job is not complete. My 30-plus years in the financial industry, my six years in House Leadership, including four years as House Finance Chair, and being married 36 years provide the experience, leadership and integrity to listen, learn and work with others on solutions to help stop our population loss, diversify our economy, attract our youth and entrepreneurs, and continue to address our substance abuse issue. My interest in the Senate is to continue serving the citizens of Kanawha County and West Virginia as I have in the House of Delegates.
What policies would you pursue to diversify WV's economy?
Continue the proven base building of the last six years of providing solid k-12 and post secondary education, expanding our workforce training for our youth and those needing retraining, providing a steady and known regulatory structure, creating additional sources of investment capital for our small business and entrepreneurs, and continue to reduce/eliminate our tax burden.
We must expedite the buildout of our broadband infrastructure to both increase access and improve speeds. Continuing to make West Virginia competitive by providing necessary incentives for growth and expansion. We have a grand opportunity due to COVID-19 to promote the low cost benefits of West Virginia, our broad and dedicated workforce, the outdoor beauty and distancing, and our geographic location. I initially began a banking career in Richmond, Virginia, but returned home because of the many available opportunities in the 1990s. I understand what it takes and am bringing those experiences, understanding and willingness to the table.
What is the most fundamental change that needs to be made in WV for a more successful future?
Working together. The current national environment makes me sick. Let's return to the days of doing things that are right and benefit many. Unfortunately, many fight over issues that ultimately benefit one side versus the other. Instead, let's look at issues and provide something to benefit us all. We need leaders and public servants committed to this philosophy and not beholden to special interests of failed historical policies. Politically one way to accomplish this is term limits, which I support and have sponsored legislation to implement.