Watoga State Park has become the first site in West Virginia to be designated a Dark Sky Park by the International Dark Sky Association, providing new opportunities for astronomy tourism and programming and nocturnal wildlife observation.
The designation includes neighboring Calvin Price State Forest and nearby Droop Mountain Battlefield State Park, both of which are managed by Watoga, West Virginia's largest state park. Combined, the three southern Pocahontas County parks total 19,869 acres.
Watoga is one of 112 tracts of public land worldwide to be awarded Dark Sky Park status. To receive the designation, multiple night sky surveys are taken at candidate parks to determine if the degree and quality of darkness meets International Dark Sky Association standards. Next, parks must meet stringent outdoor lighting standards, then establish innovative community outreach programs to form new partnerships and initiate new educational programs.
Watoga State Park Foundation's board of directors has been pursuing the Dark Sky Park designation since 2018.
Watoga and its associated parks "not only represent the state of West Virginia in our Dark Sky Parks program, but are also raising awareness for one of the largest and darkest skysheds within the eastern United States," said Ruskin Hartley, director of the International Dark Sky Association.
Night sky quality surveys conducted at Watoga in 2019 and 2020 indicate the park complex is located in a zone containing the darkest skies remaining in West Virginia and the mid-Atlantic region, rated Class 2 on the Bortle night sky index. In locales with that rating, the Milky Way can be seen in great detail in the summer skies, and the Triangulum Galaxy can be seen with direct vision.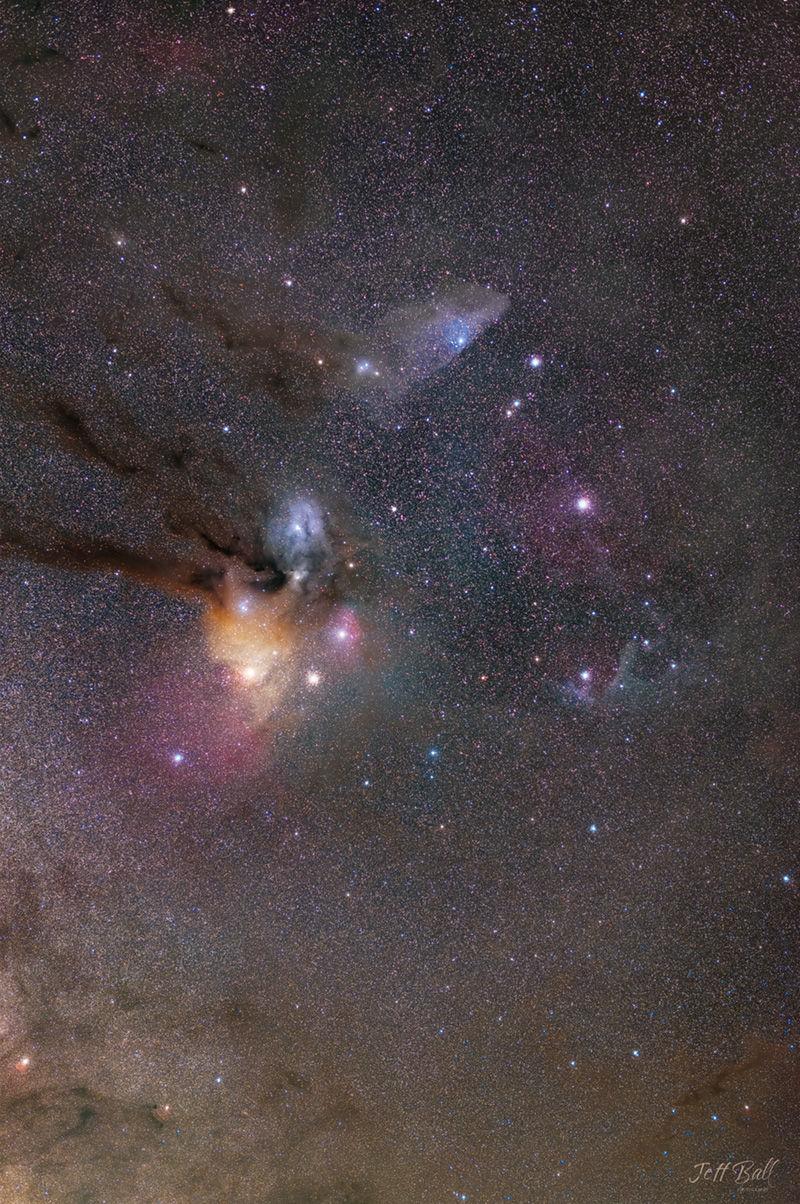 In addition to light buffering provided by the nearly 20,000 acres of forested mountains that make up Watoga, Droop Mountain and Calvin Price, much of that state park land is bordered by the Monongahela National Forest, which accounts for more than one-third of all land in rural Pocahontas County.
In West Virginia, pockets of Class 2 Bortle skies can also be found in other remote portions of Monongahela National Forest, including the Spruce Knob area. The darkest skies, rated Class 1 on the Bortle scale, are not found in West Virginia or the Mid-Atlantic region and are extremely rare throughout the eastern United States, where the largest swath of the top-rated darkness is found over northwestern Maine.
To reduce light pollution within the park, state park employees inventoried all outdoor lighting and replaced 150 outdoor light fixtures with shielded, downward-directed, reduced-lumen lighting approved by the International Dark Sky Association.
Board members Mary Dawson and Louanne Fatora secured a $5,000 grant from First Energy to cover the cost of installing replacement lighting, according to a news release from the International Dark Sky Association.
A $2,000 grant was also secured from the Snowshoe Foundation to pay for interpretive signs, while a grant from the U.S. Forest Service's Secure Rural Schools program will cover the cost of a new professional-grade telescope for use at park astronomy events, and several loaner telescopes for cabin guests. That grant also paid for backpacks containing binoculars, astronomy books and star maps available for use by area youth and young park visitors.
Dawson and Fatora also sought the assistance of amateur astronomers to develop star-gazing events at the park, and recruited wildlife biologists from the Division of Natural Resources and U.S. Forest Service to present educational events on wildlife that benefits from a dark sky environment, including bats, moths and fireflies. Dark skies events were held at Watoga during the summers of 2020 and 2021, with only a star party being canceled due to COVID concerns.
Thanks to the efforts of the two Watoga State Park Foundation board members, "our many sensitive animal species will live and thrive in their accustomed darkness just as their ancestors did — free from artificial light pollution," foundation board president John Goodwin said in a news release.
"Many new opportunities now exist to study the heavens and nocturnal creatures," including Watoga's recently discovered populations of synchronous fireflies, Goodwin said. "This is a new and exciting time for the park and its visitors. Not only can the park offer activities during the day, but now they can offer activities at night."
"Our goal is to become the state park in West Virginia that will be known for our commitment to the protection of our unique natural environment and a place for viewing our darkest of skies," Watoga Superintendent Jody Spencer wrote in a letter accompanying the application for Dark Sky Park status.
Jeff Ball of Huntington, an astrophotographer and a member of the Ohio Valley Astronomical Society and the Northern Virginia Astronomy Club, said he has photographed the night sky from locations across the nation, including Arizona, California, Florida, New Mexico, Pennsylvania and Montana. He rates the dark sky experience at Watoga as "second to none."
Astrotourism, the practice of traveling to nature-rich dark sky sites to observe or photograph stars, planets and constellations, has grown during the pandemic due to its outdoor nature, built-in social distancing practices, and a surge in the promotion of prime stargazing sites.
With 80% of Americans unable to see the Milky Way from where they live due to light pollution, which is increasing at twice the rate of population growth, it's no wonder some parks have reported spikes in visitation after earning Dark Sky Park status, according to a recent Conde Nast Traveler article.
While Watoga may not have been on astrotourism's radar screen before gaining Dark Sky Park status, "the designation will help get it there," Ball said.
Perhaps more importantly, the new designation and new program offerings that accompany it "will give the park another nature-oriented activity to bring more people to Watoga," said Ball, who is among volunteers who have agreed to help stage Watoga's dark sky events.