Bass tournaments don't hand out "comeback angler of the year" awards, but if they did, Willie "Doodle" Adkins would get the trophy.
Almost immediately after recovering from a pair of serious health crises, Adkins, a bricklayer from Wayne, captured the B.A.S.S. Nation Southeast Regional championship at Lake Hartwell, Georgia. The win qualifies Adkins for a slot in the B.A.S.S. Nation final tournament in Louisiana later this year.
That's not bad for a man who almost lost his casting arm to an accident and his life to cancer.
"I'm the luckiest man in the world," Adkins said after returning home from Georgia. "I never would have dreamed I'd be able to fish in big tournaments again."
A 30-year veteran of the West Virginia B.A.S.S. Nation circuit, Adkins said his ability to fish might have ended 3 years ago when he was involved in a traffic accident while on his way to fish a tournament at Tennessee's Dale Hollow Lake.
"A 19-year-old went through a red light and sideswiped my truck," Adkins recalled. "It broke my arm pretty bad."
Doctors were able to repair the arm — at least for the moment — but they also discovered that Adkins was suffering from Stage 4 kidney cancer.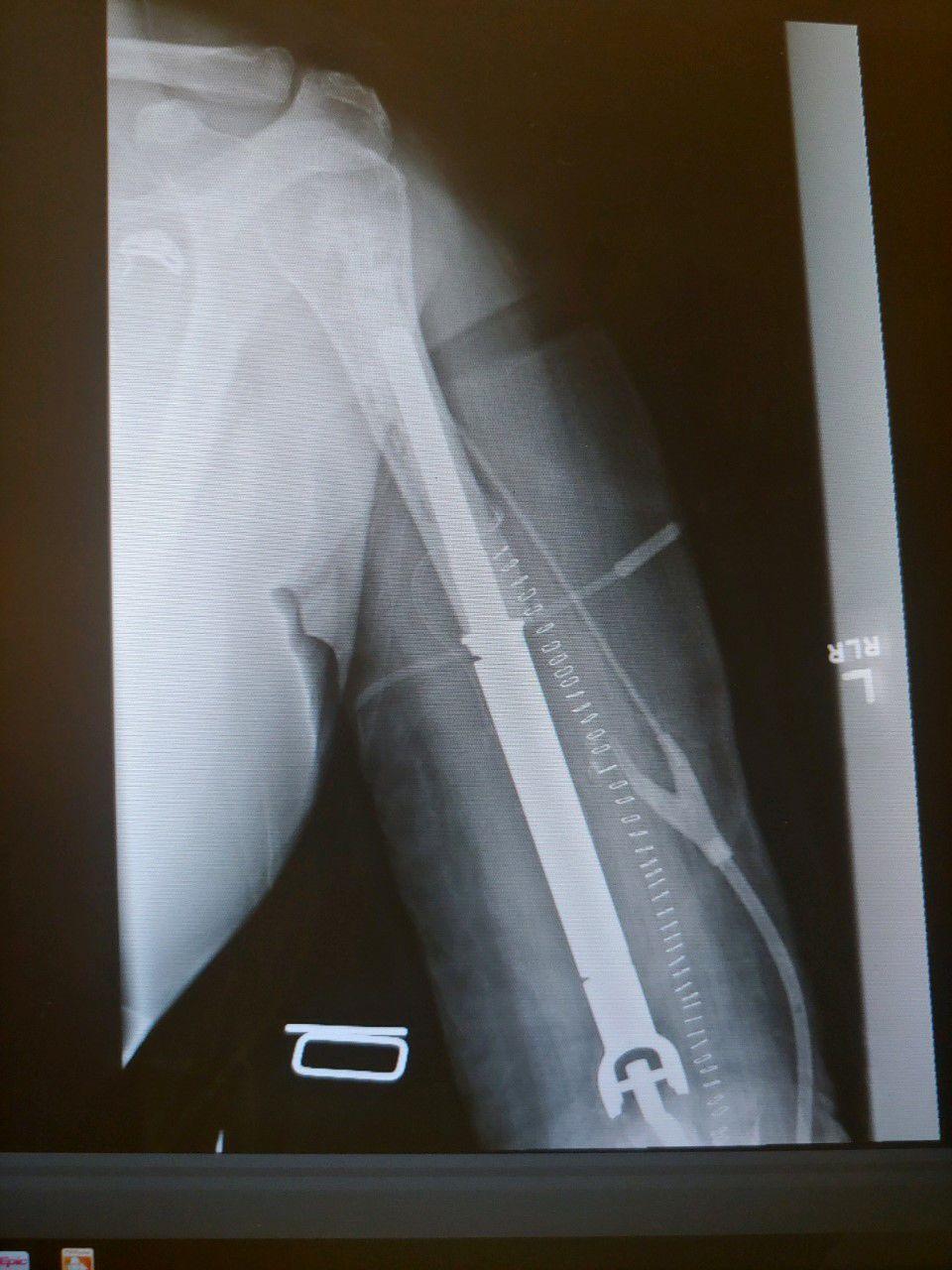 "They removed my left kidney, and they fixed the arm a little bit," Adkins said. "I carried that arm around in a cast for 2 years. At one point, they told me that they might have to take the arm off."
Unsettled by the thought of losing his casting arm, Adkins sought a second opinion from doctors at West Virginia University.
"They told me they might be able to do something that would help me keep the arm," he said. "They took the bone out of my [upper] arm and put in a new joint."
Though he was still taking chemotherapy medications for the cancer, Adkins could hardly wait to start fishing again.
"I had tried to fish right-handed, but never got the hang of it," he said. "I could hold a rod, but I couldn't throw [a lure]."
He made his return to action last spring. Fishing as a non-boater, he finished sixth in the West Virginia Buddy Trail standings.
"That qualified me to fish the southeast regional tournament," he said.
Adkins arrived in Georgia early enough to get in three days' worth of practice fishing on the sprawling 56,000-acre impoundment.
"I was hoping I'd get a chance to fish for spawning bass," he said. "They told me the spawn was pretty much over."
While that was true throughout most of the lake, Adkins found a remote hollow where large female bass were still guarding nests.
"In three days of practice, I found 57 spawners and logged their locations on my GPS unit," he said. "When the tournament started, I came back and targeted those fish."
Adkins had chosen his location wisely. During the tournament's three days, he only saw one other boat in that hollow.
"Really, I had the place to myself," he said.
His first-day total of 13 pounds, 7 ounces left him only 12 ounces out of the tournament lead.
"At that point, I believed I could win the whole thing," he said. "I was on those fish, I was able to catch them, and I didn't have anyone fishing for them."
Adkins' second-day total of 10 pounds, 15 ounces vaulted him into the tournament lead. His third-day bag, which weighed in at 10 pounds, 8 ounces, clinched the championship.
The presence of the spawning fish gave Adkins a sense of confidence he usually doesn't experience when fishing a tournament.
"Usually, I don't sleep well during a tournament," he said. "At this tournament, I wasn't a bit nervous. From the first day, I was confident I could win it."
He hopes to be equally at ease Nov. 3-5, when he fishes in the B.A.S.S. National finals on the Louisiana's Ouachita River.
"I think my chances are really good, or I wouldn't go," Adkins said. "It's being held on a river, and I'm from West Virginia. I'm used to fishing rivers."
Regardless what happens come November, Adkins said he has plenty to be thankful for. The comeback he's made already is remarkable enough.