For a long time, biologists didn't know much about catfish in Northern West Virginia's Monongahela River.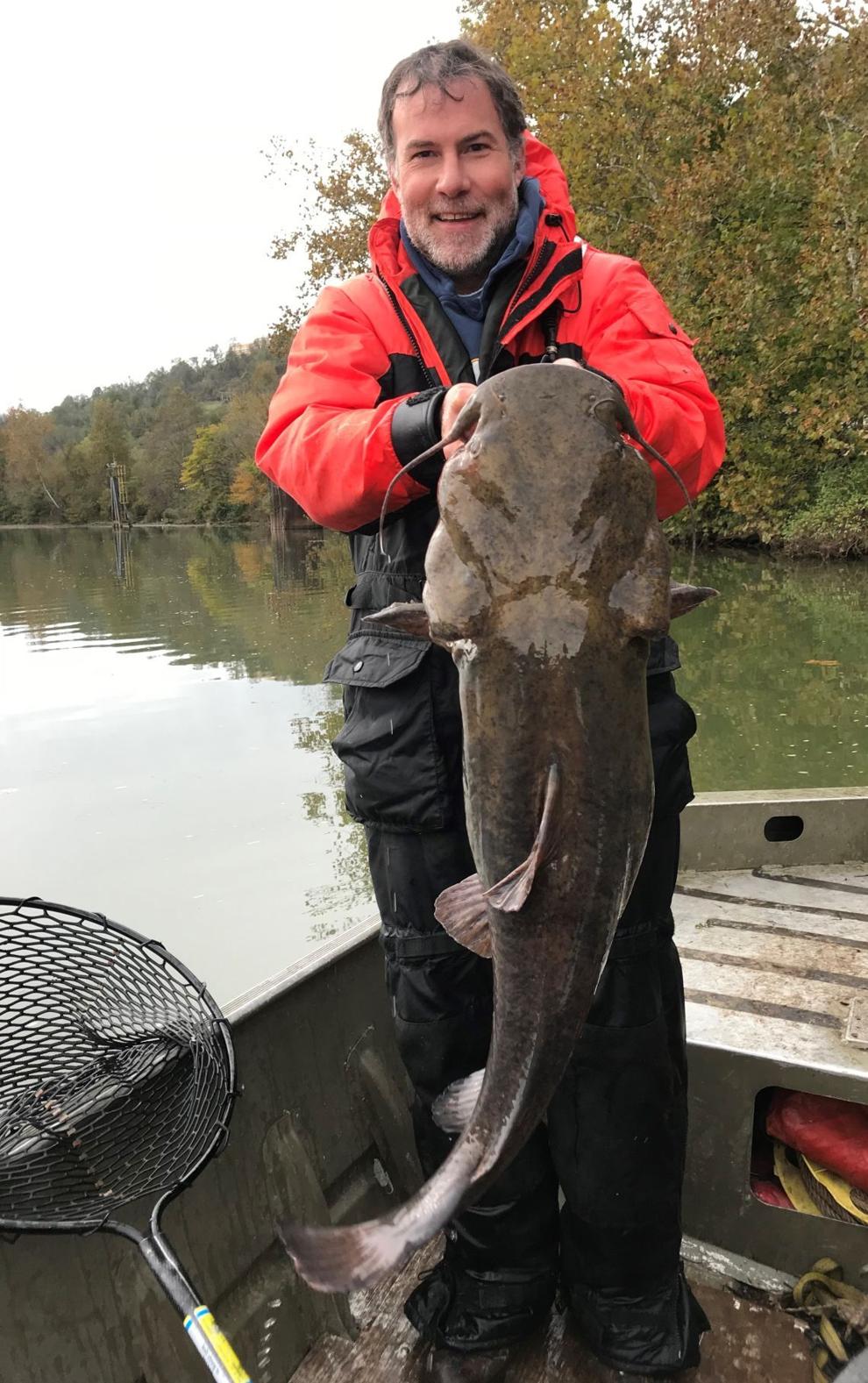 For two years, they plied the river in boats, shocking the water to bring catfish to the surface where they could be weighed, measured and released. What they found out caused them to ask for a change to the river's fishing regulations.
"We were looking at population characteristics for flathead and channel catfish," said Dave Wellman, the Division of Natural Resources' regional fisheries biologist. "We wanted to know how fast catfish grow in the river, and how old they can get."
Historically, the DNR didn't study much of anything on the Monongahela. Acid mine drainage affected the entire watershed.
"In the 1960s and 1970s, about the only fish that could survive in the 'Mon' were bullheads and a few sucker species," Wellman said. "They could tolerate the low pH conditions most other species couldn't."
All that began to change after Congress passed the Clean Water Act in 1970 and the Surface Mining Control and Reclamation Act in 1977. As mines either worked out or treated acidic discharges, the river began to recover.
"We now have 40 to 45 fish species in the Mon," Wellman said.
The river now supports game fish such as largemouth and smallmouth bass, walleye, sauger, muskellunge, and flathead and channel catfish.
"The fishery is still somewhat fragile, and it receives considerable fishing pressure," Wellman said. "We were particularly concerned about the river's flatheads, so we launched the study."
Two years' worth of research produced some eye-opening results.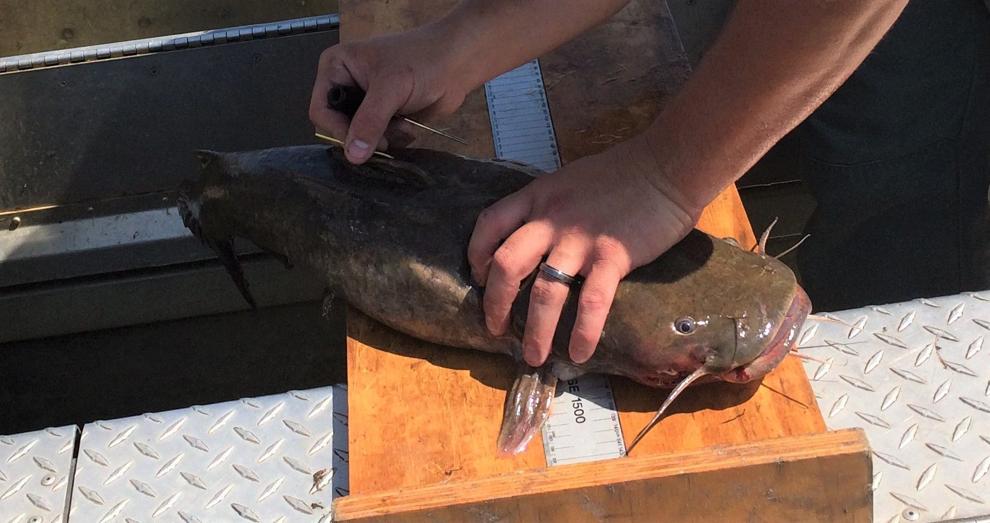 "We found that flatheads are very low in abundance, and they're extremely slow-growing compared to flatheads in the Kanawha and Ohio rivers," Wellman said.
"Some of them grow to be really old. One of the fish we aged had lived 42 years."
The study turned up much better news for the river's channel catfish.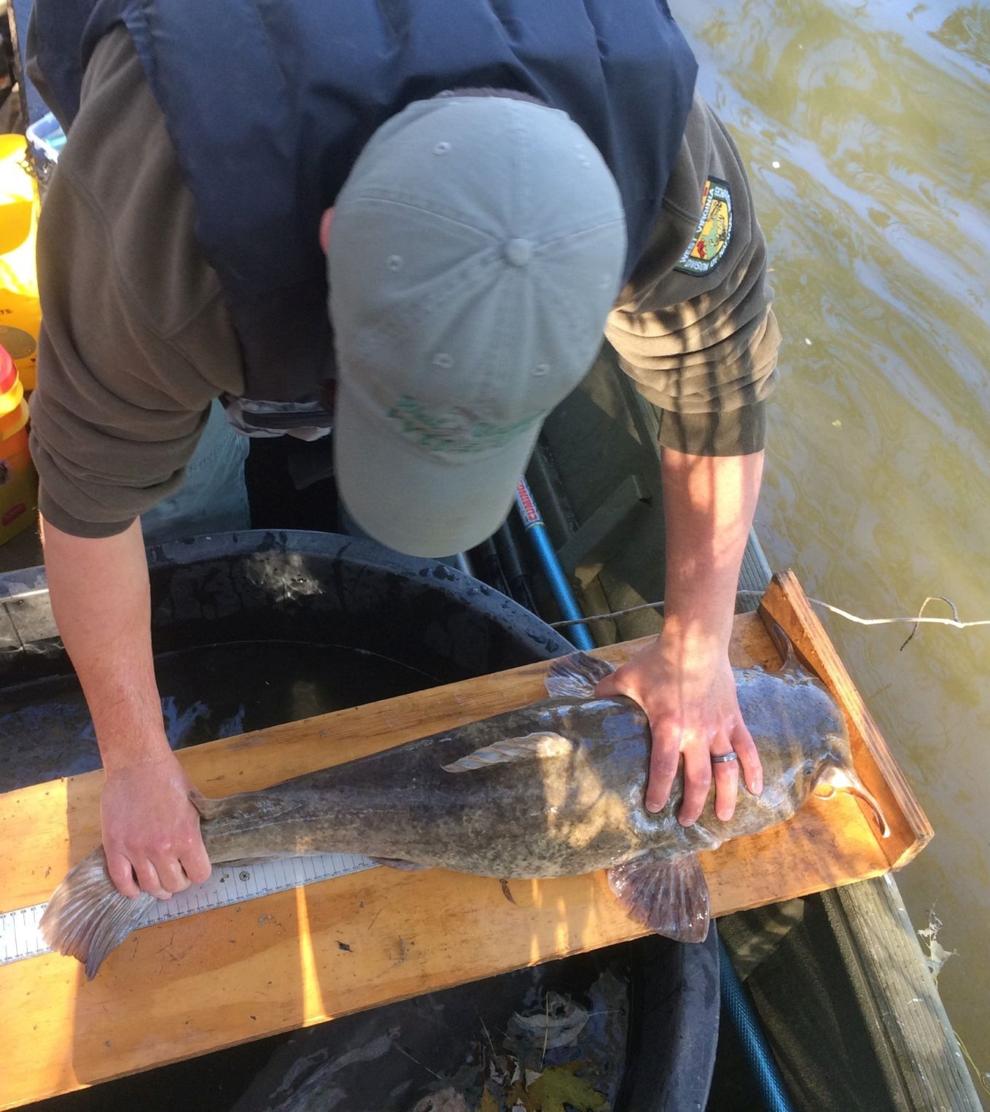 "Channel cats are very abundant in the Mon," Wellman said. "They're also slow-growing, but they do grow faster than flatheads. We found channel cats up to 32 years old."
The relative abundance of channel cats told biologists they didn't need to alter fishing regulations for the species. Anglers on the Mon can continue to keep up to 30 channel cats a day, with no minimum size limit.
"No change was required because they're so abundant," Wellman said. "Channel cats that weigh 5 to 10 pounds are readily available anywhere on the river.
"We found that to reduce the size structure for channel cats, anglers would have to take out 35% of the population. There isn't enough harvest or natural mortality to make that happen."
Flatheads are another matter.
"Forty-inch flatheads average 35 years old in the upper Mon," Wellman explained. "If you take out those really old fish, it will take decades to replace them."
The study, he added, found that removing less than 10% of those fish "would result in a drastic decline in trophy-sized fish."
So, earlier this year, DNR officials asked the state Natural Resources Commission to approve a change in the Monongahela's flathead regulations.
Under the change, anglers will be able to keep only four flatheads a day, and only one of those fish can measure more than 35 inches in length. The proposed regulation is similar to one already in effect on the Ohio and Kanawha rivers.
The commission is expected to approve the regulation at its July 25 meeting at Hawks Nest State Park.