ROANOKE — When the coronavirus pandemic struck in March 2020, Kevin Teets feared his fledgling business might die before it got a chance to fly.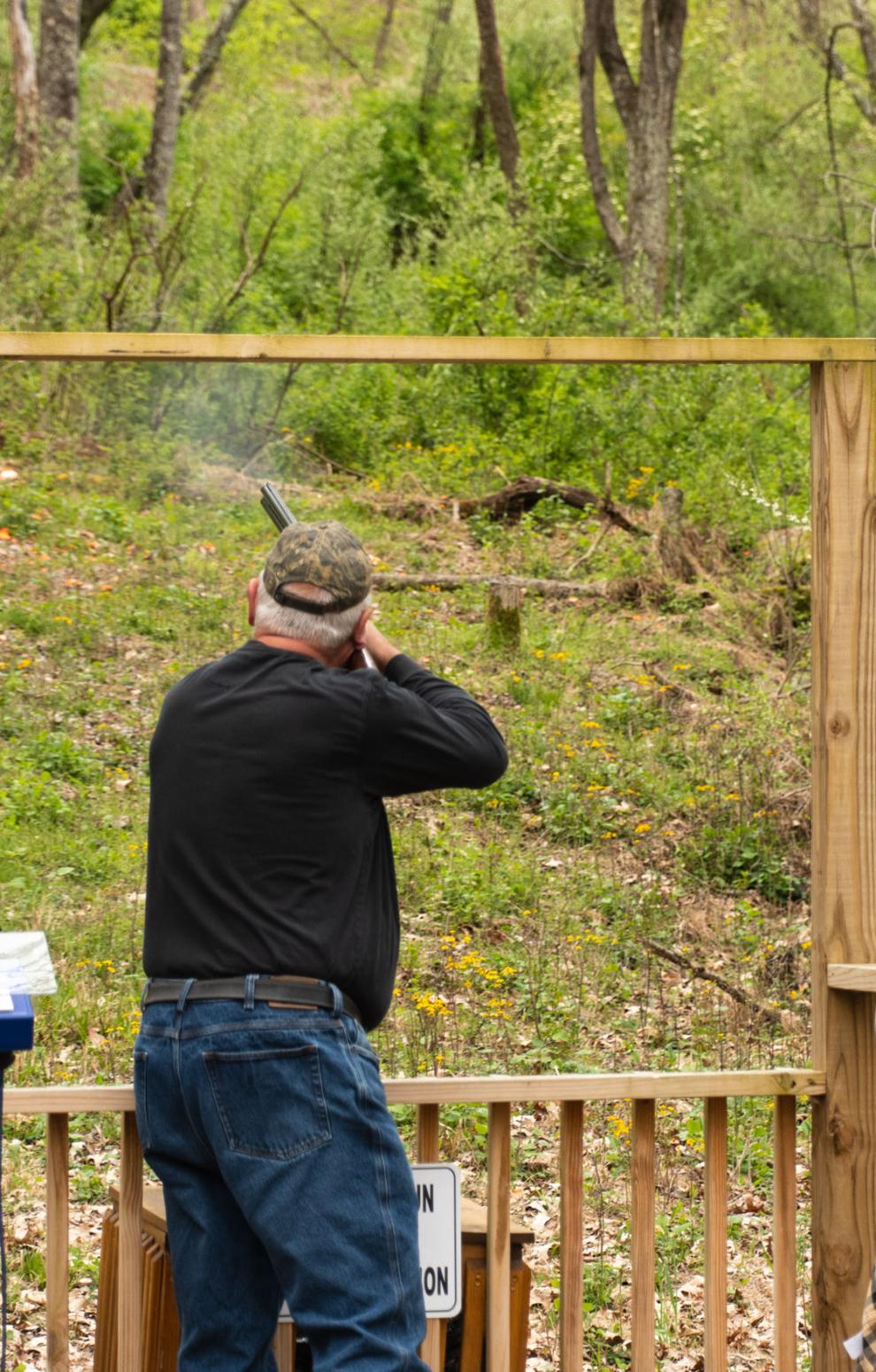 The business not only flew, it soared.
"Before we opened, the people I talked to who were in the business told me we'd be doing great if we threw a million targets within the first four years," said Teets, owner-operator of Stonewall Sporting Clays, a full-service sporting-clays range located in Lewis County.
"Well, we've been in business less than two years now, and we've already thrown our millionth target."
Fourteen months ago, he wouldn't have thought it possible.
"When the world stopped [due to COVID-19] last March, we didn't know what to do," he said. "My partner and I decided to shut the door and take the phone home for a week or two and see what would happen. I was thinking, 'Brilliant idea, Kevin. You opened a facility right before a pandemic.'"
The closure lasted only a few days. Teets said the turning point came when Gov. Jim Justice went on the air and urged West Virginians to get outside and enjoy the outdoors.
"As soon as he said, 'gun ranges,' I jumped up, grabbed my stuff and told my wife I was opening the range back up. The phone started ringing off the hook, and it's been ringing ever since," Teets said.
Teets, an auctioneer by trade, got the idea for a sporting-clays range after being introduced to the sport several years ago.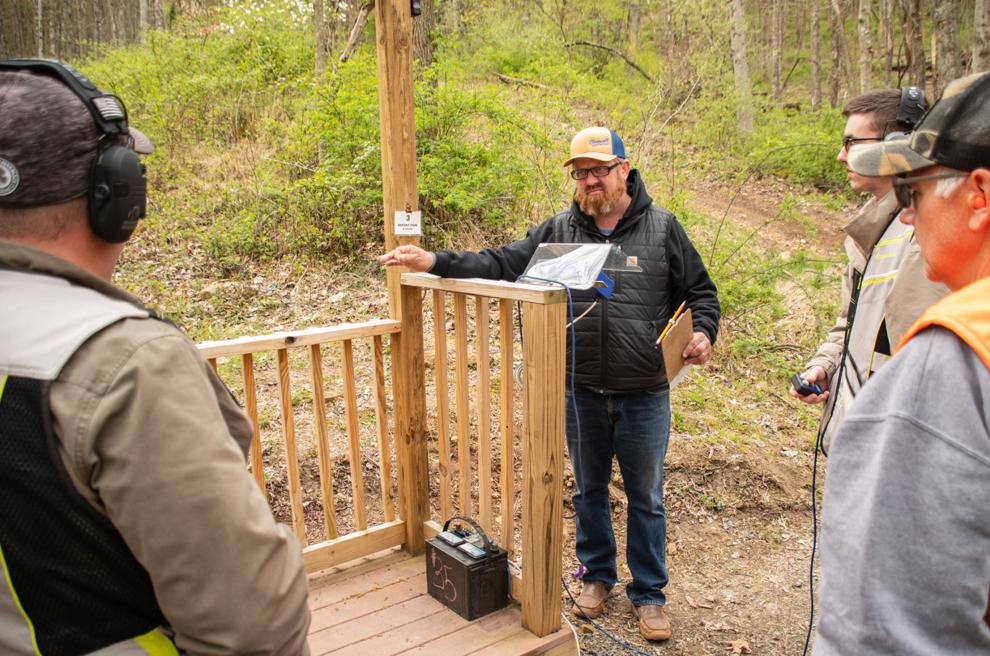 "I started shooting sporting clays all up and down the East Coast, wherever my travels as an auctioneer would take me," he said. "I had moved to Lewis County, and I got online to see if there were any facilities nearby."
The only one he could find was a five-stand clays range near Bridgeport. The nearest full-service courses were at The Greenbrier in White Sulphur Springs and at the Nemacolin Field Club in Markleysburg, Pennsylvania.
"I started doing some R and D," he said. "To most people, that means 'research and development. To me, it meant 'rip off and duplicate.'"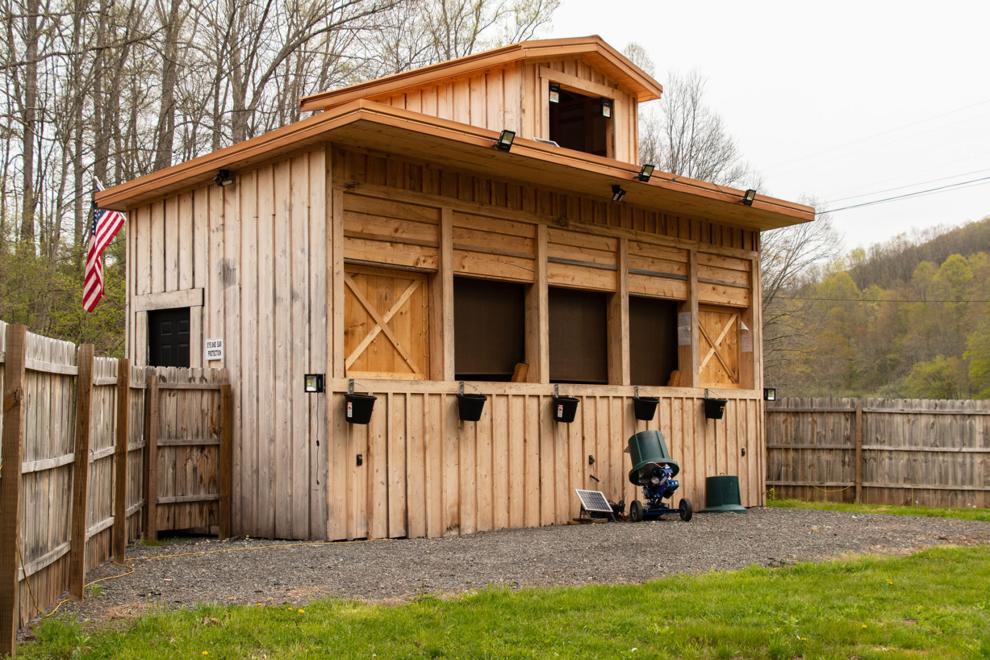 He figured that if he built a range near the Stonewall Resort, he could count on getting business from the resort's guests.
"Before my work as an auctioneer took me away from it, I ran a horseback stable near here," he said. "In addition to horseback riding, I ran carriage rides and sleigh rides, and I got a lot of business from the resort.
"I had a good relationship with the people from the resort, so I figured they might help steer some business my way if I opened a sporting-clays range."
Right about that time, a 70-acre tract of wooded hillside became available just off the Roanoke exit of Interstate 79. "As soon as I saw it, I knew it would be a perfect location," Teets said. "I jumped at it."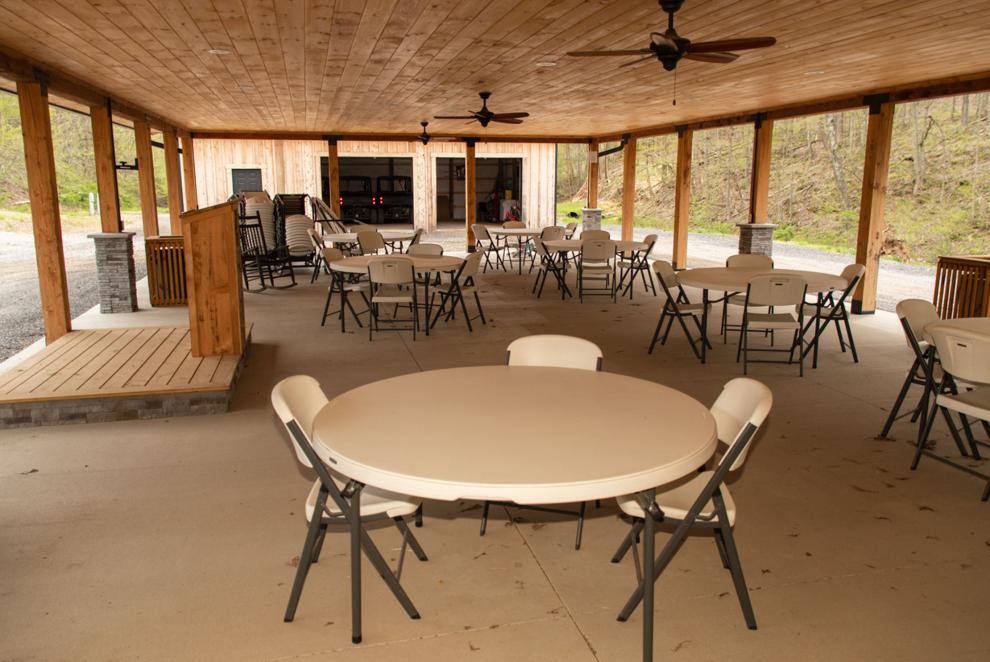 Teets and his partners built a clubhouse, a dining facility, a 16-station sporting-clays range, an enclosed five-stand range and maintenance sheds on the property. They opened for business in June 2019.
"We started off slowly, bringing people in by invitation," Teets recalled. "We didn't want to advertise widely, because we didn't want 150 people showing up all at once and having to wait in line."
News travels fast in the shooting community, and it didn't take long for what started as a trickle of bookings to become a steady stream.
"We're getting a lot of business from the resort, and we're getting a lot of business from groups like Wounded Warriors, the Ruffed Grouse Society, Ducks Unlimited, Quail Forever and youth shooting teams," Teets said.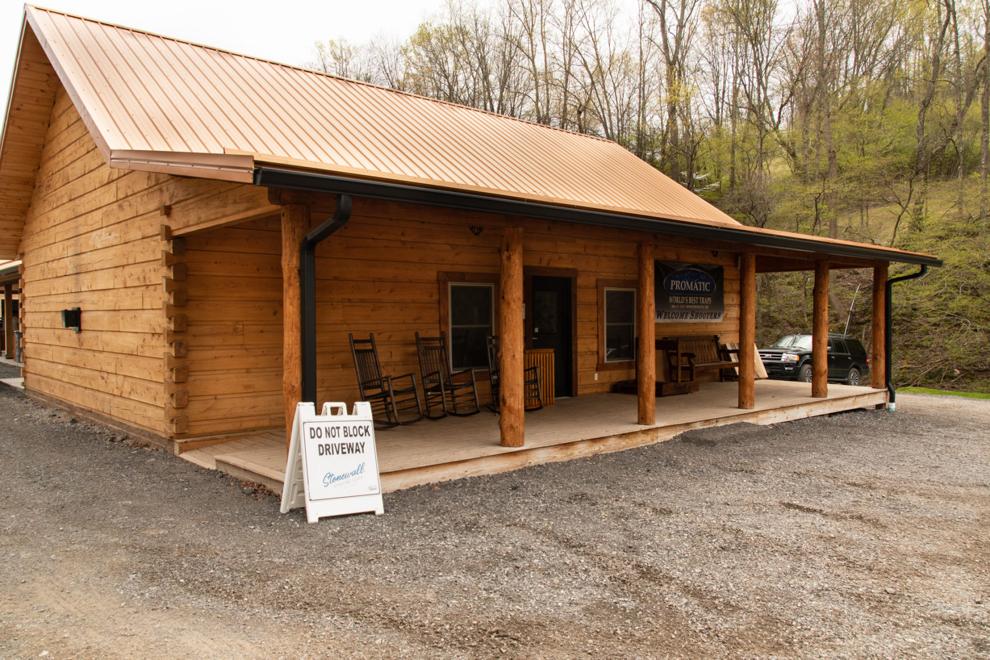 To keep the course's regulars from getting too familiar with the types of shots they experience, Teets changes the location of the clay-throwing machines so the targets come at different angles and speeds.
"It's a challenging course," he said. "A lot of sporting-clays facilities are located on flat ground, and shooters have a lot of time to track the targets. Our facility is in a hillside woodland setting, and the shots are a lot like what a grouse hunter would encounter."
Teets describes the range as "state of the art."
"All of the stations are solar-powered," he said. "Our system even has a delay setting that allows you to shoot by yourself, without having someone trap for you."
The facility has 12-, 20-gauge and .410-bore shotguns for rent and ammunition for sale. Guests can also rent side-by-side utility vehicles, which makes getting around the hilly course considerably easier.
"We're pretty laid-back about things," Teets said. "People are free to bring their own shotguns and ammo. Heck, they can even bring their own side-by-sides. We do ask, though, that any four-wheelers they bring be equipped with gun racks."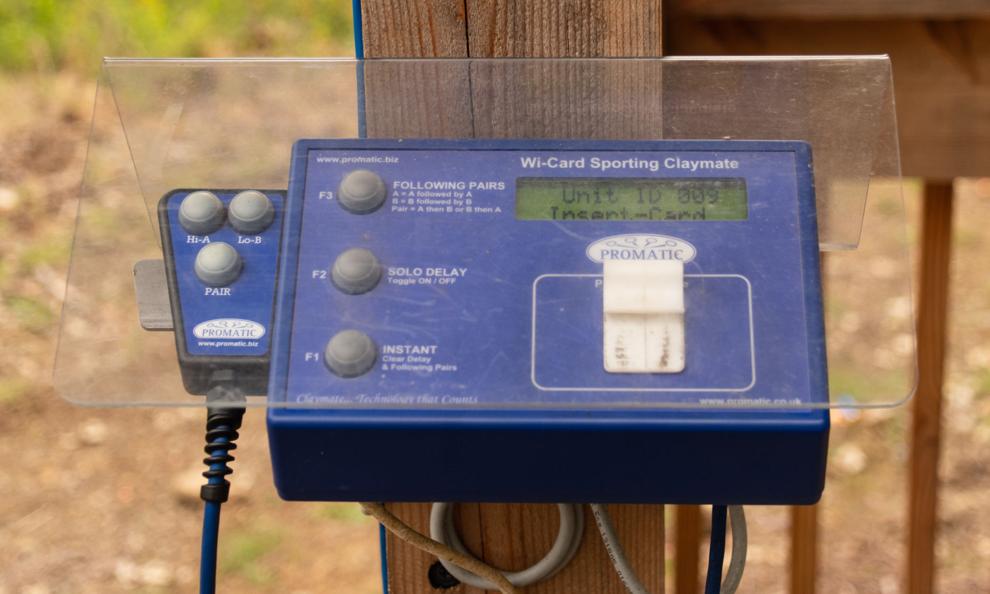 From May through October, the facility also offers a "Dine and Shoot" experience on Thursday afternoons.
"We started having them last year, and they turned out to be a hit," Teets said. "The resort sends over their chef, and guests can either shoot the course or the five-stand and then sit down and have a wonderful barbecue meal. The menu changes every week. You can start shooting at 2 o'clock and start eating at 4."
Teets said he expects business to get even better as more people receive the COVID-19 vaccine and social-distancing restrictions become more relaxed.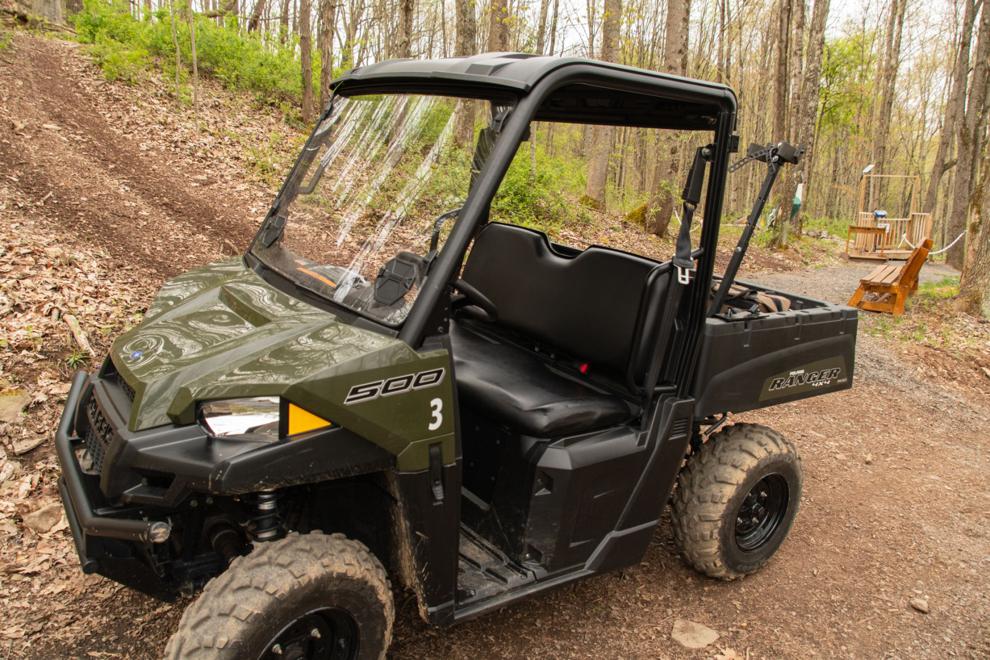 "We're pretty laid-back about that stuff anyway," he said. "If you want to wear a mask, that's fine with us. If you don't, we can meet you on the front porch to sign your release and do the safety briefing.
"The bottom line is, we want you to relax and have fun while you're here. After all, relaxing and having fun is what sporting clays are all about."